The Liebster Award is an award for new blog.
Liebster is a German word that means:
Here are my "rules" for accepting the nomination:
To accept the nomination I must:
1. Link back to the blog that nominated me
2. Nominate 5-11 blogs with fewer than 200 followers
3. Answer the questions posted for you by your nominator
4. Share 11 random facts about yourself
5. Create 11 questions for your nominees
6. Contact your nominees and let them know you nominated them
One of the things I love most about the blogging world is that daily I get to discover and learn from new amazing blogs. Here are a few of my favs:
Luckily in time to snag a couple of awesome freebies!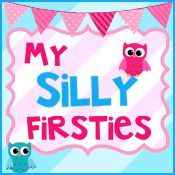 I just discovered Katie from
Resource Room Roundabout
through Just Reed's 10 pin linky. She stopped by my blog and left me the sweetest comment. I have really enjoyed following her posts.
Kate from
Kdots Learning Spot
has a lot of energy. I can't wait to see what she comes up with next.
1. If you could live anywhere, where would it be?
If I could live anywhere it would be Charleston, SC. I love the south, the beach, the history of the city. I would love to live in a place that never had snow. I attempted to win the HGTV Dream home on that was located near Charleston this winter but alas I did not win.
2.
What is your favorite grade to teach?
My heart lies in first grade. I am passionate about teaching reading and that is where the journey really begins. Also it is where students go from being non readers to being readers.
3. Do you collect anything?
I am not much of a collector. I do have a few addictions. I can't stop myself from purchasing children's books. My school library and both of my children are not lacking for books. I also have a weakness for professional photographs of my children. I probably have them taken way too much and I use them to decorate my house. I am not even going to get into my clip art addiction:)
4. How many years have you been teaching?
I am starting my 14th year of teaching. My entire career has been working with at risk and students with some type of disability. I do hope that one day I may be able to change things up and have my own general ed classroom.
5. What's your least favorite household chore and why?
Laundry because it is never ending. I feel like I am constantly on a hamster wheel of doing laundry. I get it caught up and don't look in the laundry room for a day and one small towel has multiplied into a huge mountain of dirty clothes.
6. What's your favorite thing to do when you get a night out?
When I get a night away from the kiddos, my hubby and I usually have a nice dinner or go to a movie. Usually I get to have a martini:) which is a bonus!
7. Where did you go to college and did you originally major in something other than education?
My college experience was not very exciting. I went to the University of Akron for my undergrad and Ashland University for my masters. Education is the only major I ever had.
8. What's the best concert you've ever been to?
I have been to several very good Matchbox Twenty concerts. I am a sucker for Rob Thomas. I would say the Maroon 5 concert that my husband and I went to where we were in the 2nd row. Adam Levine was so close that I could have touched him!!! Great music and a cute guy definitely a win! win!
9. Favorite all-time movie?
My favorite movie is a classic that will show my age: The Breakfast Club
The story of a brain, a princess, a basket case, an athlete, and a criminal what could be better.
10. What's the best thing about blogging?
I love that blogging because it gives me an outlet to share and geek out about school stuff. My mind does not ever stop and I am constantly thinking about what I could do better, what I could create, what I should learn, etc. Blogging has taught me that I am not alone:)
11. What is your favorite food or drink?
I have a horrible coca cola addiction. I really should give it up but I really mentally need to have at least one can a day.
Now for 11 Random Things About Me
1. I have had two sets of braces and have spent a total of 5 years wearing a mouthful of metal.
2. I met my husband on EHarmony almost 9 years ago.
3. The last movie I saw was The Heat and I loved it.
4. I am one of four children.
5. I am leaving for vacation tomorrow and I have not packed yet.
6.
I have a horrible sweet tooth.
7. My dream is to one day travel through Europe.
8. I am still friends with my bestie from nursery school.
9. I love the city of Chicago.
10. My favorite Broadway play is Rent.
11. The last book I read was Looking for Alaska.
Now I am sure everyone is tired of hearing about me!!! Let's talk about YOU! Here are 11 questions for my nominees to answer.
1. What is your guilty pleasure?
2. What is your favorite technology toy and why?
3. What is your MUST have for the upcoming school year?
4. What is your favorite APP and why?
5. What is your favorite subject to teach?
6. Are you a glass half full and a glass half empty person? Explain.
7. What is your favorite TPT product created by someone else?
9. What is your best organizational tip?
10. Do you have a favorite TV program? If so what is it?
That's all folks!! Make sure you check out these awesome bloggers if you haven't already.